What is a ECU reflash?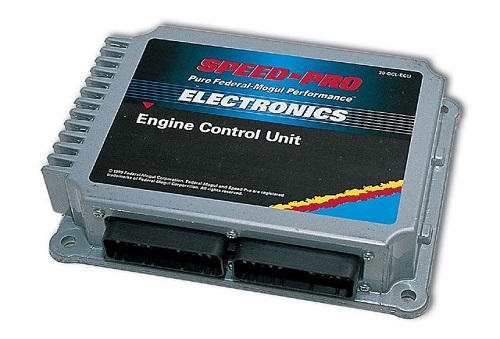 An ECU stands for engine control unit, or also known as powertrain control module (PCM). is some kind of small computer that communicates with the car's engine. The ECU Reflash is a term used to describe a full or partial replacement of the key data, values and other configuration saved in a vehicle's ECU. This information used by the car to boost the program or to enhance the vehicle's performance. Each ECU comes with its maps along with other limits saved in Read Only Memory (ROM).

The ECU may optionaly store key data in the case of transponders and immobiliser system vehicles, but it main mission is to controls determine horsepower, torque, amount of carbon dioxide being exhausted, how much fuel to pump, idle speed, ignition timing, and even the time in which all the valves open up. Therefore, you can see the ECU deals with the brains trust of the vehicle. When it comes to modern vehicles, it is almost impossible to build an emission-passing car without an ECU.

ECUs need to be upgraded like any other normal computer. Update and upgrades are a necessity. Just like your regular computer, the more upgraded and updated it is, the better it runs. The more RAM the faster and more responsive it is, the more hard drive space the less frequently you have to delete something. The same applies with fuel capacity and efficiency, the better control the ECU has over the air to fuel ratio the less frequently you have to fill up. Furthermore, just like your laptop being faster, your car becomes faster delivering awesome power when you need it, and of course, operating more efficiently as a whole.

Some ECUs possess various programs that they can operate. Programs such as; 91, 93, and 100 octane mode, this lets your engine work as efficient as possible with which octane gasoline is available. Valet mode may restrict overall engine power. Anti theft mode initiates a passcode before vehicle ignition, making it practically impossible to steal the vehicle by starting it.

Some vehicles (like few models of Toyota and Lexus) have no interface to deal with a lost car key situation when there is no master key to start the car. In this condition a dealer or a locksmith will have to replace or reflash the ECU in order to make a new key. This process is not cheap and might cost around 500$ for a reflashing service or a 1000$ for raplacing the whole ECU. Both cases comes along with a set of two new keys.

An ECU reflash operates by interpreting this memory, saving it as a pictorial document and then substituting the ROM file in the car's ECU with an upgraded version. Because manufacturers are usually conventional when it comes to factory settings, an ECU reflash is needed to activate more powerful settings conducive to a high performing vehicle. If necessary, revisiting the factory settings only requires one to reflash the initial ROM file. Nevertheless, it is necessary to mention that ECU reflashing entails more than just after-market modifications.
ABOUT US
Welcome to CarLostKeys! After assisting Austin TX for the last 8 years as an crucial car keysmith, we know that demand happens more often than a man might grasp. Nearly all of our consumers have been crushing or locking their automotive keys in Austin TX looking for a migratory What is a ECU reflash?. We outfit a full on site, call (888)219-9202 from somewhere in Austin TX andthe technician will arrive to your premise with linked marked vehicle, equipped to the brim with admissible appliances for your services. Unconcerned of what your key & lock needs are, our more than nine years of infield competence lock-smiths are here to use their liability twenty-four hour 7 day a week 365 days a year to see you back behind the wheel.
COVERAGE AREA
When you lost the vehicle key in Austin TX and have no additional key to start your ignition, an extraordinary solution for a fast and loyal roaming key replacement solutions are at CarLostKeys, our homegrown lock-smiths in Austin TX are always standing by for this kind of occurrences. We have the apparatus and technical expertise to favor the fastest reaction in Austin TX and moreover Gateway, Bryker Woods, Duncan Park, Clarksville Park, Comal Park, Our prestige is well famous all over Travis as professional and immediate key-lock smiths. If you need a car key lock-smith in Shadow Lawn Historic District, Sixth Street Historic District, Moores Crossing Historic District, Morris Williams Golf Course or Ernest and Anna Gustafson Farmstead In today's world, our Shadow Lawn Historic District, Sixth Street Historic District, Moores Crossing Historic District, Morris Williams Golf Course or Ernest and Anna Gustafson Farmstead solution preferences city of Austin TX and Gateway, Bryker Woods, Duncan Park, Clarksville Park, Comal Park and we already served over six thousand private clients and originate many accounts with erect coteries. If you trapped out of your car, broken the ignition key in key crack-hole and need a clone remote, our short emergency call retort in Jollyville, Rollingwood, Sunset Valley or Barton Creek is what you really need.
LICENSED LOCKSMITH
Every single vehicle lock smith clanclique in Austin TX should follow with federal and Texas respective laws and legislations including personal and possession safety in term of insurance. CarLostKeys service is produced not only by an entirely common bonded, legalized and insured locksmith, yet are also virtuoso in the trade. Our charters also covers the What is a ECU reflash? to the across the region of areas of Jollyville, Rollingwood, Sunset Valley and Barton Creek, If you you cleave to copy a keyless entry, broken the key in the ignition key hole or the backup key to your automobile is misplaced, CarLostKeys technicians communal bonded, allowed and insured allowed to manipulate auto locks, key or ignition and coped with the procedure of Texas clear driving records, finger print and clean record check.